After almost on month and a half, MCC was happy to welcome again the Liger Marine Research Team, for their last trip of the year. This is the occasion to have a look at what they achieved on this trip, and to present their work again!
First things first, if you don't know who the Luger students are, you should go and have a look to their website, here http://www.ligeracademy.org/about/mission/ . This school is unique in the country, and offer incredible opportunities to the students. We first start to work with them 3 years ago, sporadically, but this year, we partnered with them and created the Liger Marine Research Team. At the beginning of the academic year, Liger selected 8 students, with particular interest in science and Marine conservation, who would be coming once a month on Koh Seh. Their project was to be trained as scuba divers, than reef surveyors, to be able to monitor their own artificial reefs for the next month. If you missed the previous articles about it, don't hesitate to go back in time and reed about their first results.
This weekend was their last trip of the year, before their school year ends. They stayed 4 days, and had an intense schedule to follow, as their visits are always very intense! Like you might have see on our facebook page, we had a lot of illegal trawling in the Archipelago, and particularly close from the survey sites. Unfortunately, we weren't able to complete this replicate of the survey on the artificial reef, because of the extremely poor visibility, due to trawling. But this is part of the all process, and wll be duly noted in their report and results. However, there are plenty of activities on Koh Seh.
They started they trip with a collective beach clean with MCC volunteers, to clean the destroyed seagrass that washed up in the past days after nights of intense electric trawling. Good starter before the rest of the stay!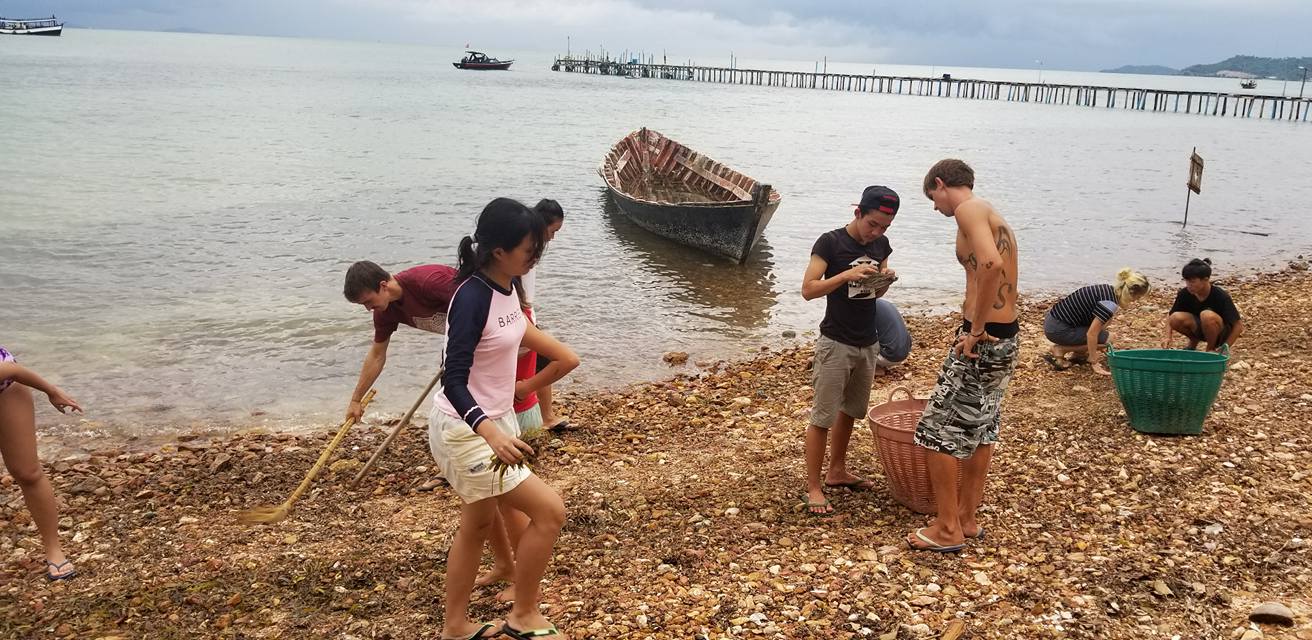 On the second day, our focus was to train everybody in preparation of the dolphin survey of Saturday morning, as well as bring the students diving. Sarah was in charge of all the training, then Tom and Tanguy took 2 groups diving. The visibility was bad, but that a perfect exercise for them to train in such conditions.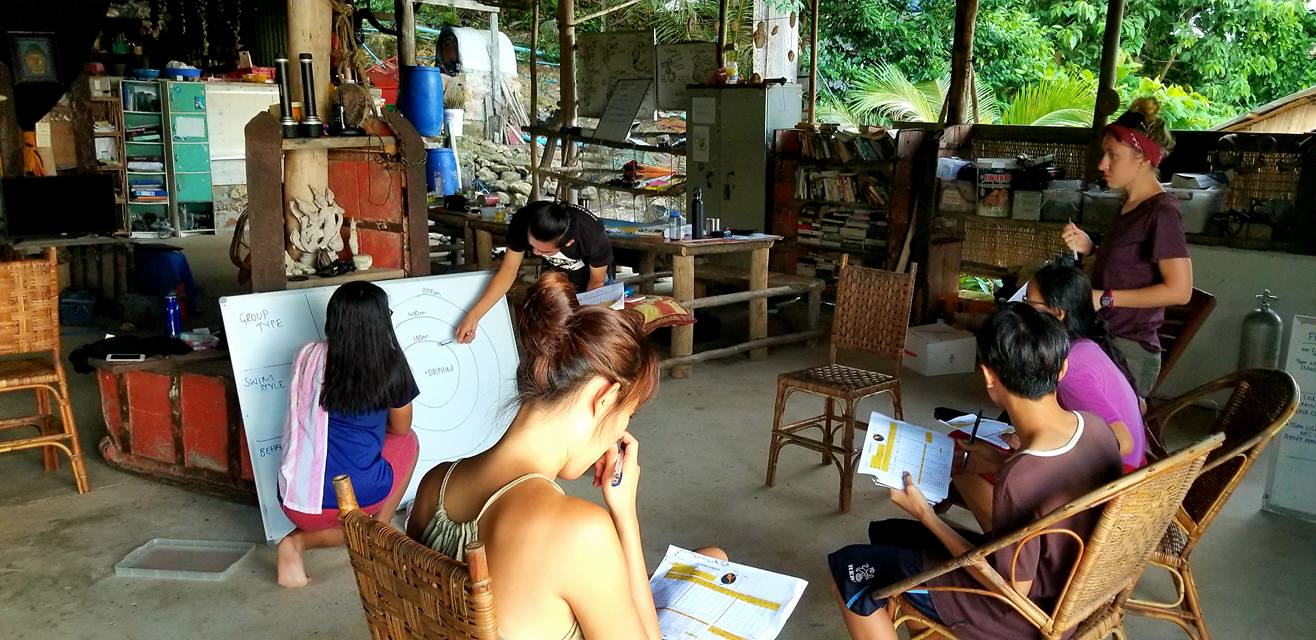 Saturday was amazing. For the first time, all of the students were able to join a big boat dolphin survey! And the least we can say is that it was worth it. On this morning, we found 5 groups of Irrawaddy dolphins, about 13 to 15 individuals, and were able to have amazing drone footage! You can go on our Facebook page and take a look if you didn't see it already. That was also the occasion to do a nice drone picture of all of us on the top of the boat!
Sunday, we focused on building fish aggregation devices, practice diving and help them preparing for the IMCC5 conference in Malaysia, on the 29th  of June. They will have the chance to present the work they did this year with us! We worked on the presentation, and a scientific poster.In the evening, they had the chance to listen to Pete Bethune, head of Earthrace conservation and experienced conservationist. He presented us his work, through two episodes of his TV-Show , the Operatives! Everybody was there, and enjoyed the presentation!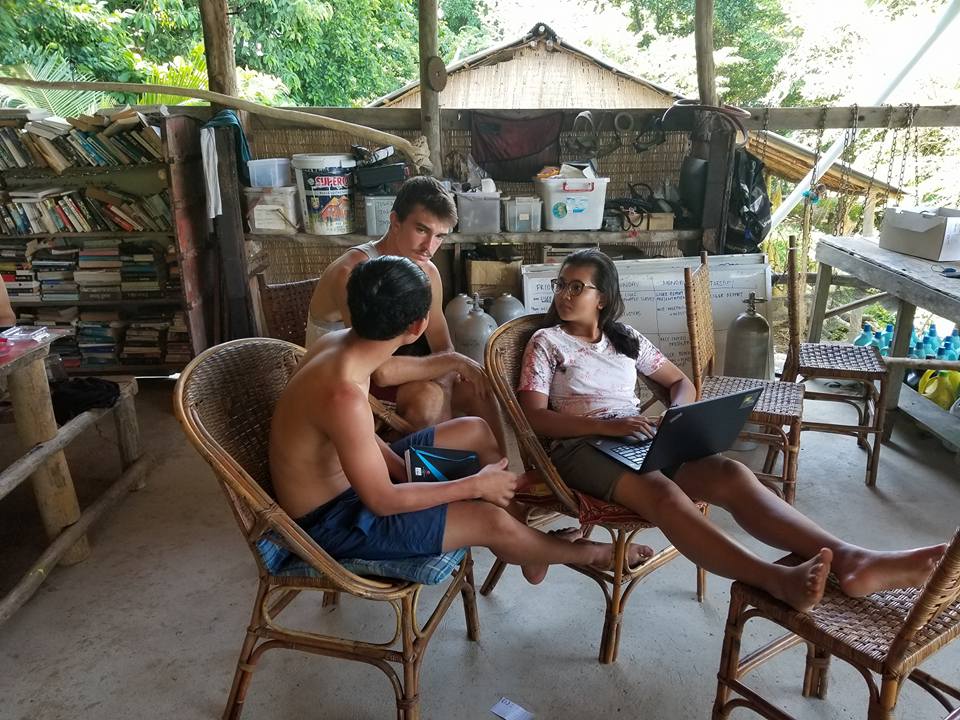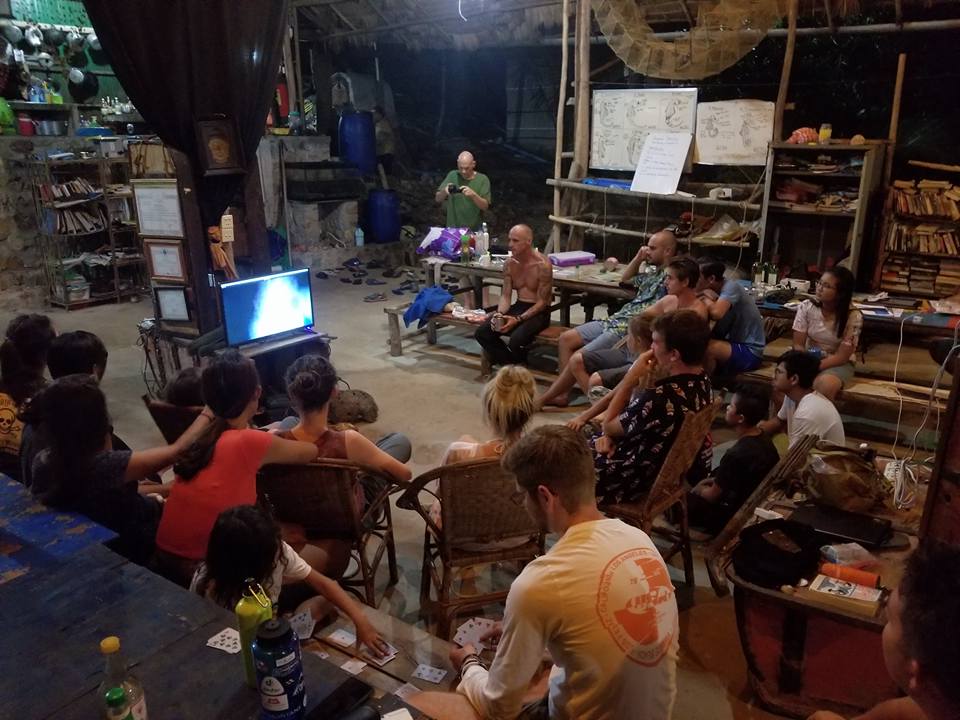 Monday was their last day on the island! Again, Manu took them diving a last time. Luckily, the visibility cleared up, and the guys were able to find 2 seahorses, and octopuses! While our instructor took the different teams diving, the rest was working on the creation of artworks from the plastic waste that washed up on our beaches!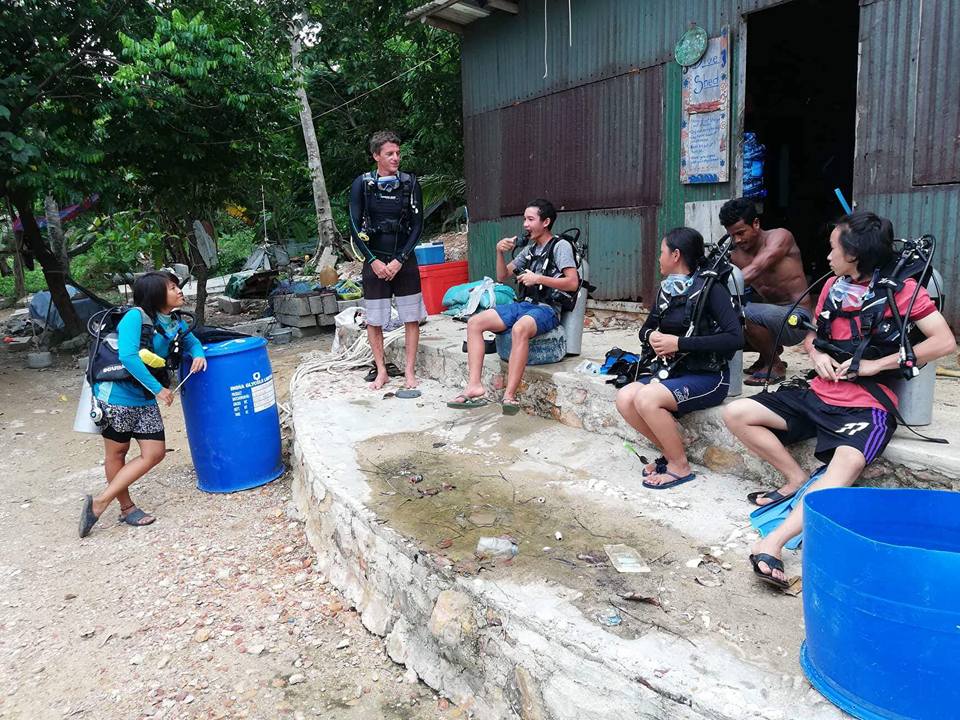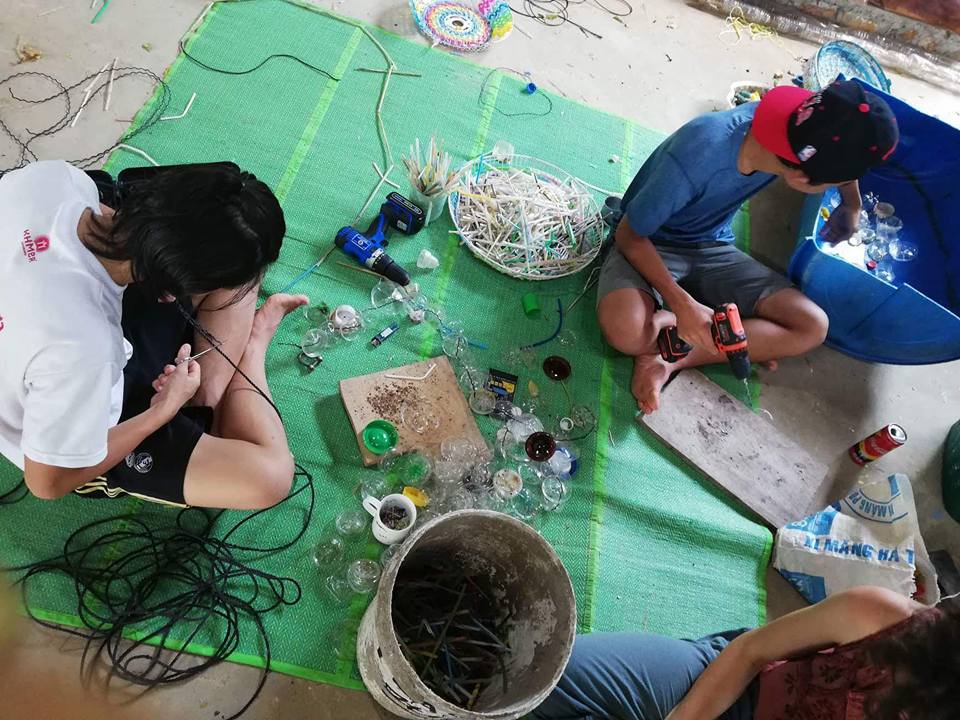 At night, Doug, one of our volunteer  gave a very special presentation. He worked 36 years in the spacecraft division of Boeing,  and gave all of us some insights of his lifetime work. It's not so often that a Spacecraft fellow engineer can present his work!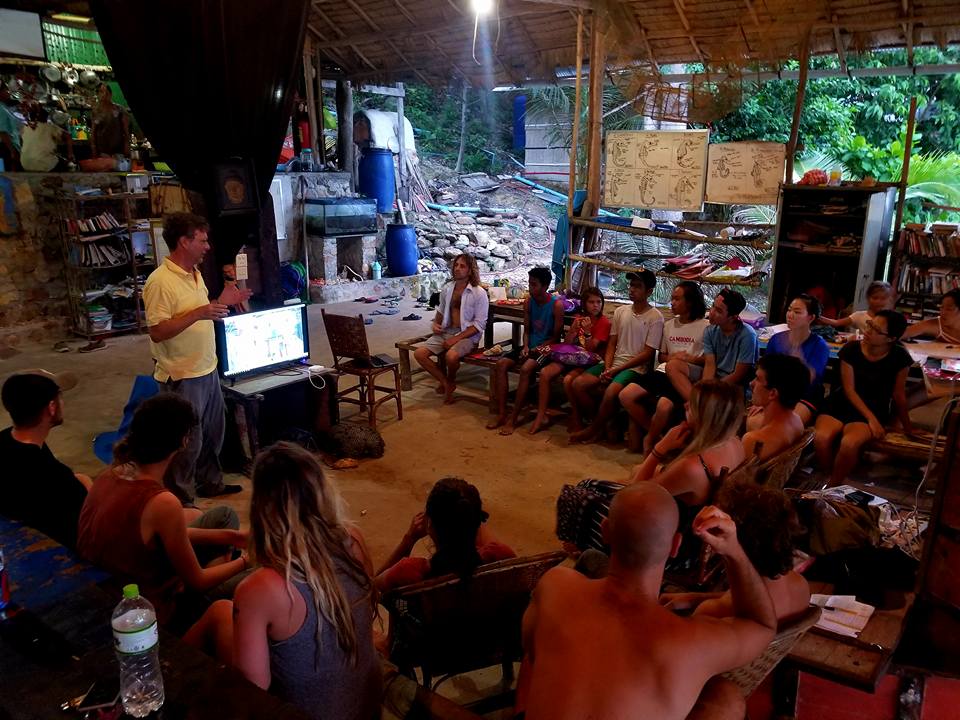 This presentation ended this productive field trip for the Liger students. Every time they come, they communicate their passion, motivation, and will to be part of the future of Cambodia marine resource management! We are really proud of the work they accomplished this year, and looking forward to keep working with them next year!