On the 5th and 6th of May,  a delegation of 8 people got out of Koh Seh to represent MCC, Kep, and the Archipelago struggling ecosystem in The Villa Vedici football tournament, happening every year in May.
We were waiting for such a tournament for a long time. Our team was a mix of Khmer and Barang players. Amick, Tanguy, Tom, Simon, Thomas, Li, Hong and Tin were proudly representing us! The format of the tournament was quite simple. 64 teams, coming from all over Cambodia, for one last winner. 16 groups of 4 teams, 3 games per group, the 1st and 2nd qualified for the next stage of the tournament! The games were 2*6 minutes.
We didn't start it with the best manner.  Our 1st game, Friday morning, didn't happened as planned. We lost 3-1, after 12 fast and tough minutes, under the burning sun of Kampot. A bit disappointed of our performance, we impatiently wait until our second game, which was already decisive for our qualification.
And it went well. We won an easy 4-0, developing a good football. Tanguy scored a hat trick, and we were more confident for the 3rd game, coming at the end of the day. We needed to win to be able to play on Sunday. Again, we made it, stepping up in our playing style! 3-0, with a good game from every single member of the team! We made it to the second stage.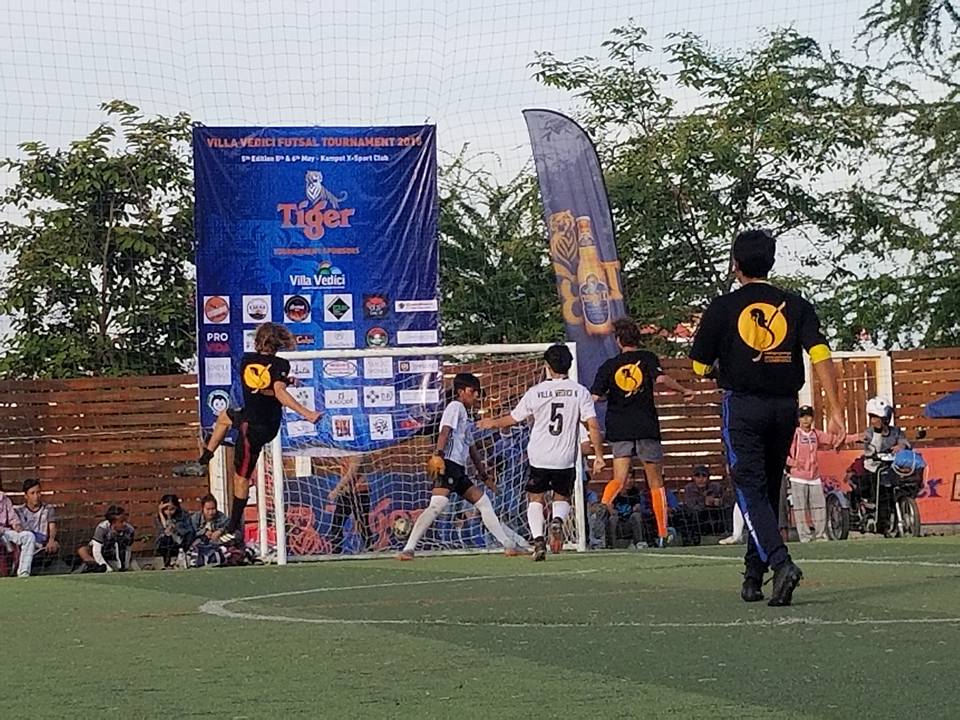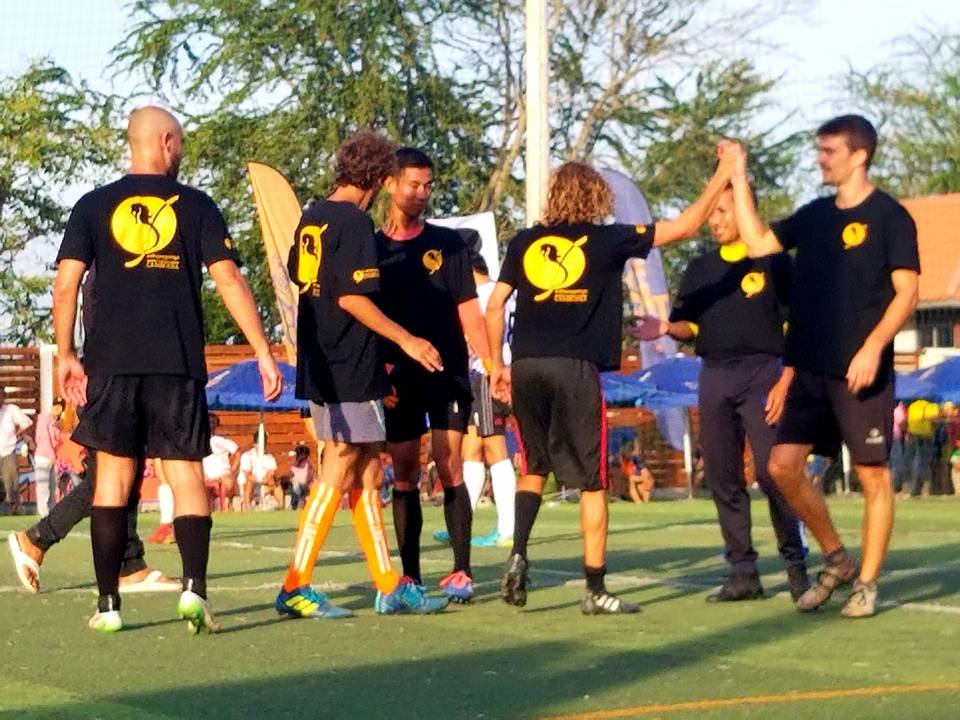 After a good night and a good rest, everybody woke up waiting for our 4th exciting game. An early breakfast, a good warm u, and we're back on stage! Trusting our football, we marched into the game with no pressure. Unfortunately, it didn't go the way we wanted it! We scored the 1st goal, after one minute of play! Everything was under control, before the turning point of the game. A yellow card for Tanguy, who was kicked out of the pitch for 1 minute ( 2 in reality). We then got 2 goals scored against us, and weren't able to catch them back, despite a lot of shots and chances.  
This is how MCC end his tournament, with a lot of frustration, and hard to accept defeat!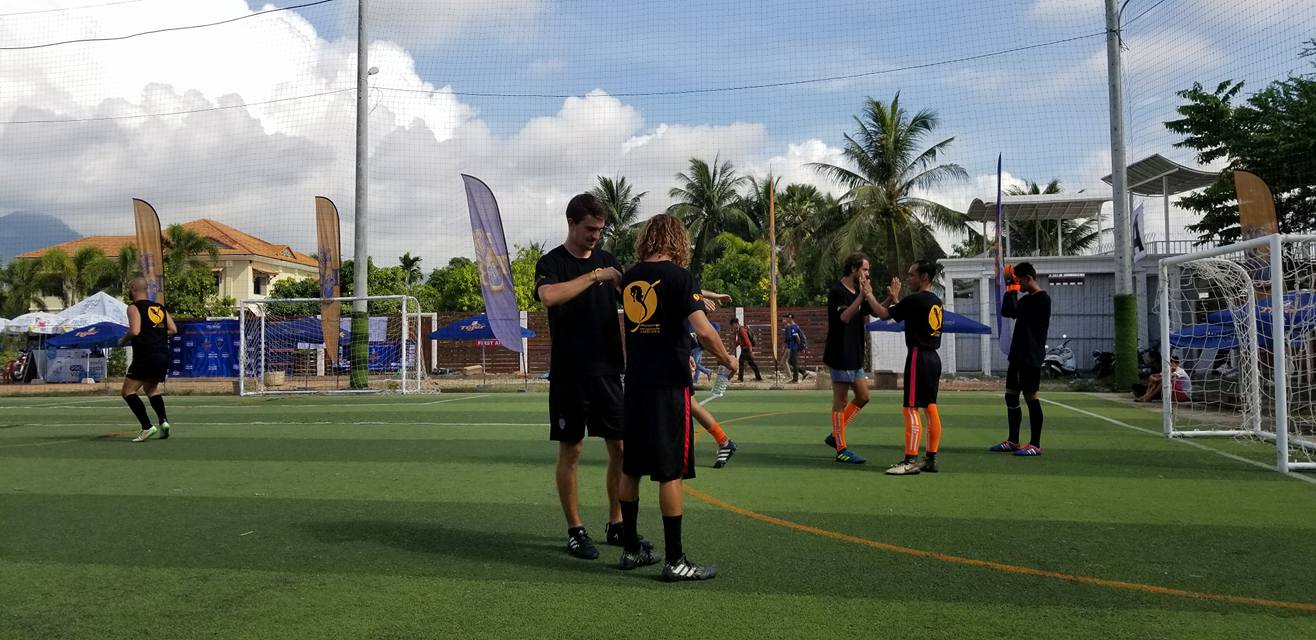 Anyway, this was a great weekend! We finally were able to represent MCC in a football tournament! For some of us (Amick, specially), this was the end of years of waiting. The defeat is hard to swallow, but we will come stronger next year!
We want to thank you everybody for coming, especially Thomas, who came from Vietnam to play with us! We also want to thanks Villa Vedici and X-sport club for the organsation of the tournament.
See you next year Kampot!