The Marine Harvesting Network Project (MHN) investigates legal and illegal fishing activities in the Kep archipelago to promote and protect small-scale and sustainable fishing practices.
As we continue to monitor the extent and range of different fishing activities within the Kep waters, not only can we update the government on the status of these fishing activities, but we can also strategize law enforcement, conservation measures, and marine protected area management.
What is Marine Harvesting Network?
In Cambodia, 80% of the population relies on marine and freshwater fisheries as a daily source of protein. (PIC, 2017)
Marine harvesting networks are the interactions between the different supplier stages all the way to the consumers.
Marine fisheries involve a complex range of stakeholders across multiple supply chains (Teh et. al., 2016). Fishers, traders, buyers and managers are constantly interacting on the local and transnational levels, and to different extents (Edwards et al., 2014).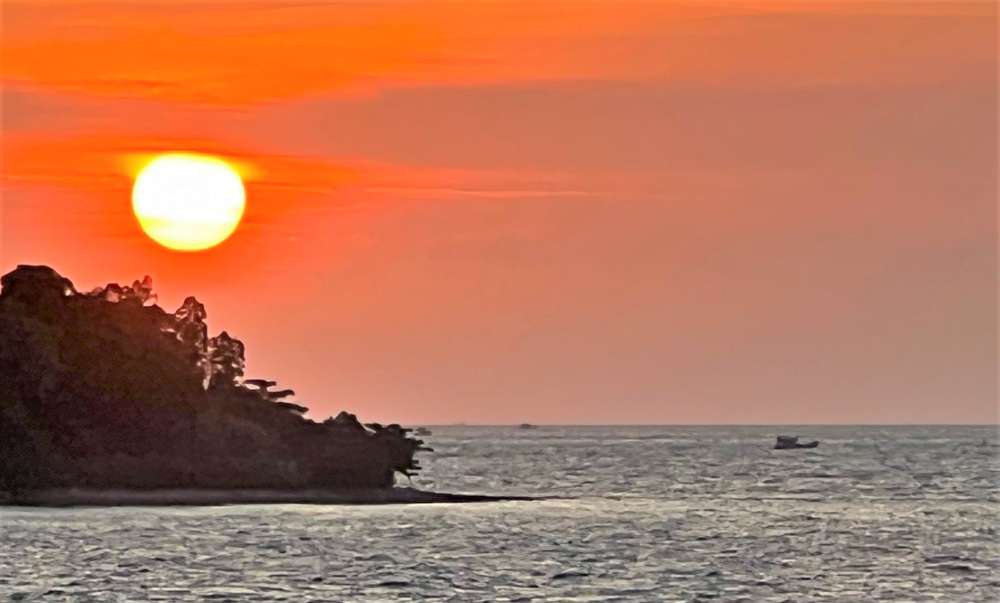 This is why researching and understanding the marine harvesting network is essential to making fishing activities sustainable. It ultimately leads to healthy marine ecosystems and fishing resources that are lasting for the generations to come.
Because MCC focuses on conserving marine ecosystems and their services, studying this network is key to promoting sustainable development of the coastal communities while supporting them in sustaining their livelihood.
Drawing the line of justice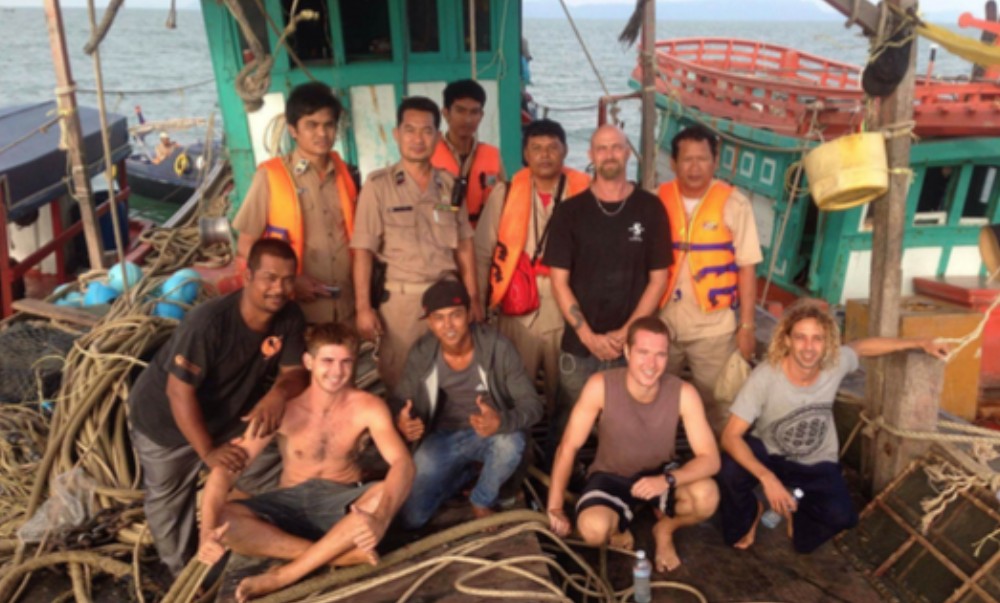 Small-scale fisheries
Daily, the traditional fisher in Kep use sustainable fishing gear to catch commercially valuable fish and the world-renowned blue-swimmer crab.
These coastal communities depend heavily on marine resources for food security, household income and livelihood in the form of tourism and fisheries (FAO, 2019).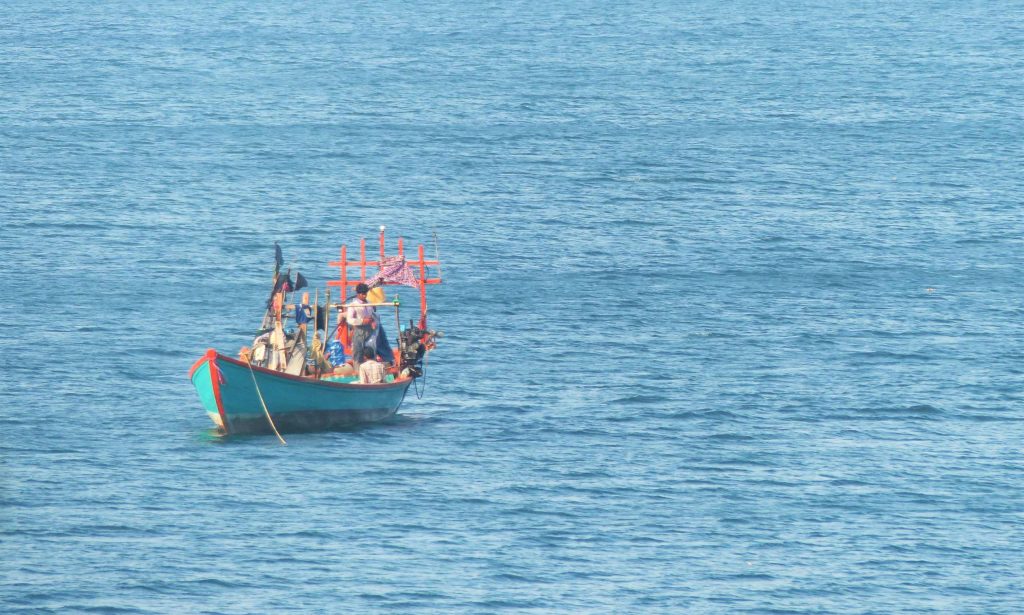 However, their livelihoods are becoming increasingly threatened by Illegal, Unreported, Unregulated fishing activities (IUU).
Illegal, unreported & unregulated fishing
IUU activities, in particular bottom trawling, cause widespread habitat destruction to the important ecosystems in the archipelago, including coral reefs, seagrass meadows and bivalve beds (Hill et al., 2017).
Bottom trawling vessels have a distinguishable inboard engine. They carry a drag net with attached weights for open, deep water, thus increasing the capacity of the net.
However, the waters in Kep archipelago are less than 20 meters deep. These nets are dragging on the ocean floor, uprooting seagrass habitats and destroying small-scale fishing gear such as the sustainable crab traps (Service Geographique des Fark, 1960; Teh et al., 2016).
In addition, with a mesh size of only millimeters, these trawler nets do not allow any non-target species and juveniles to escape. Up to 80% of the total catch is just bycatch.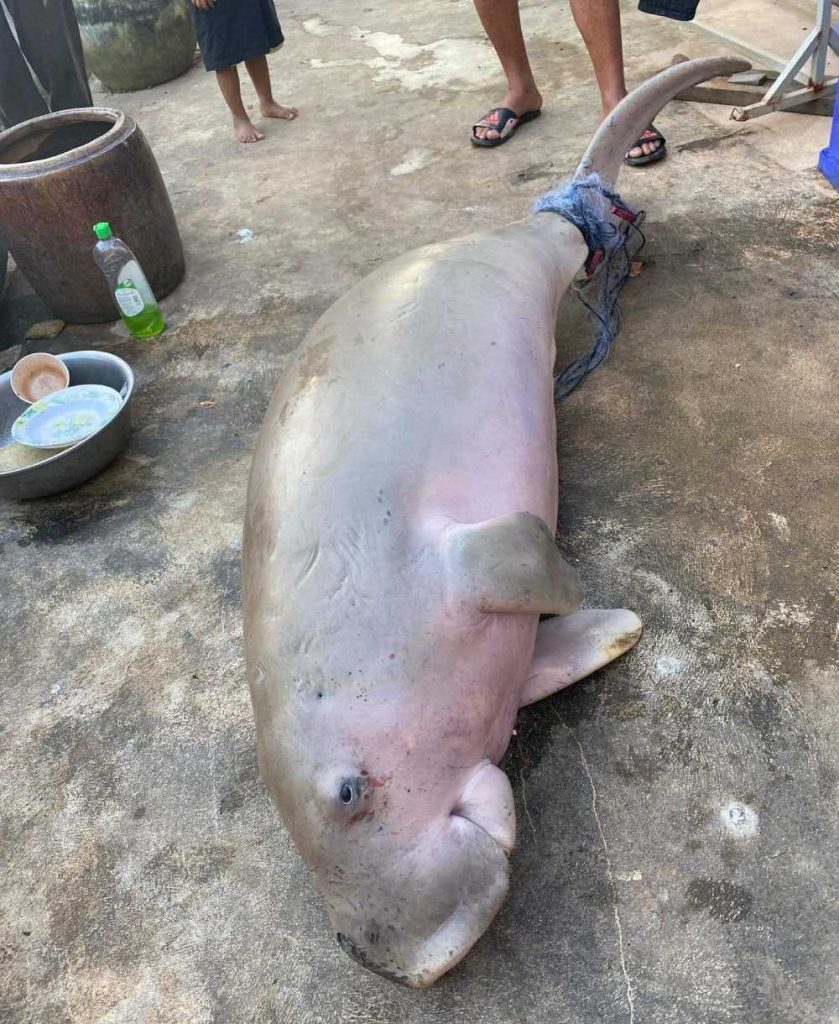 After prolonged over-exploitation, we have seen dramatic declines in the extent and productivity of the post-trawler ecosystems.
Through the lens of MHN, we became one of the first witnesses of these collapsing wild populations. And we saw how the small-scale fishers are left vulnerable because of IUU fishing.
Our intel on legal and illegal fishing activities has maximized the effectiveness of our conservation blocks (link to blocks). Through that we are hoping to restore and protect small-scale and sustainable fishing practices in the Kep archipelago.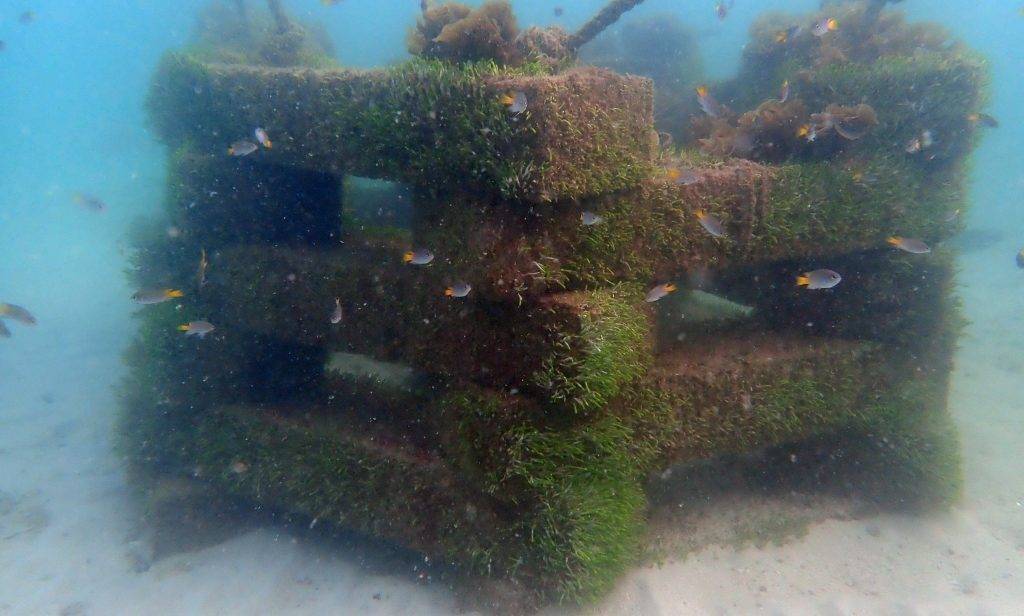 The MHN project aims to identify illegal fishing hotspots to make law-enforcement and our Conservation and Anti-Trawling Structure deployment more efficient and the efforts show their results
Trawler illegally fishing within the Cambodian EEZ have been monitored since 2019
Identified IUU-fishing hotspots overlaying with biodiversity hotspots are now used to decide where to deploy more artificial habitats creating corridors for wildlife
Seagrass as a key habitat is returning in protected and thus avoided areas once sediment had the time to recover
Complementing data collection with emerging technologies (e.g., UAVs and georeference systems)
Want to contribute to the development of the marine surveillance of the future? Click here to get in touch!
Join our team!
The Marine Harvesting Network Project is currently only available to interns who can commit considerable time with MCC and the project. If you are looking for volunteer opportunities, consider other projects instead.
Duties
Data collection and analysis on illegal vessel movement and identification
Support of scientific proposal writing in old and new fields
Field trips to fish markets and fishing communities
Evaluations of intra- and international law and policies
Reports for the government to support legislation
Requirements
available for at least 2 months
able to work in early mornings and late evenings
be dedicated, motivated and hard-working
have an eye for the bigger picture
preferably, but not necessarily, university students or recent graduates in the discipline of environmental law, law and legislation, wildlife crime, or any marine conservation-related subject
People with experience from all background can apply!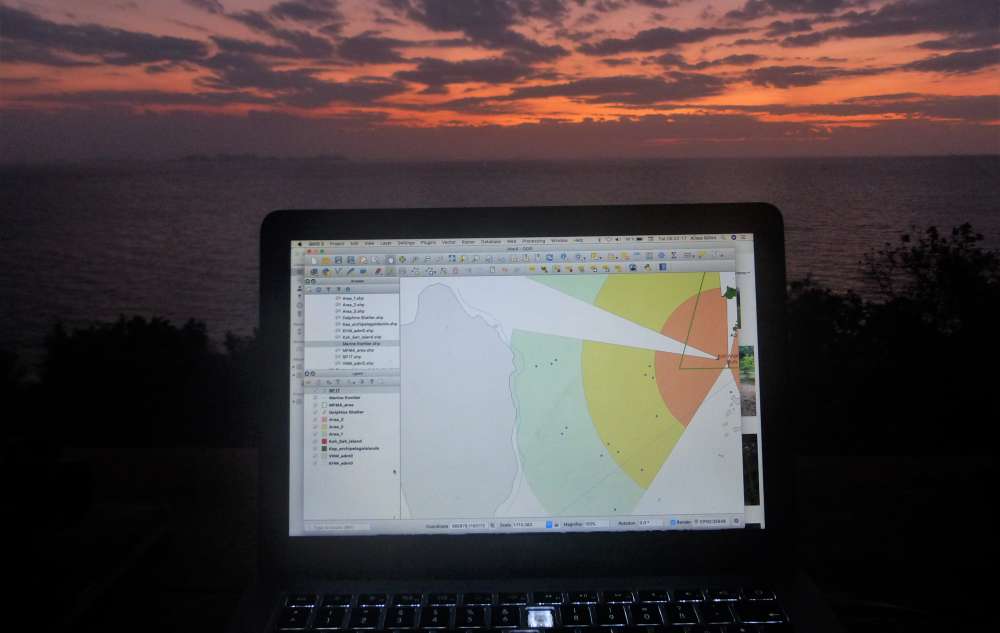 Training
The training includes, but is not restricted to:
Scientific research techniques
Scientific writing
Basic GIS (QGIS) and statistic software (RStudio)
Vessel identification
Commercial fish species identification
ASEAN law and legislation
We are always looking for people that just feel very committed to the ocean. We welcome everyone that feels the urge to help our ocean. As long as you are passionate about the ocean, don't be afraid to contact us even if you don't feel qualified! You might just be the one we are looking for 🙂