This saturday was a new opportunity for MCC crew to show its actions and projects to the world! We had the chance to receive the visit of 9 students from Charles Sturt University, in Australia. The group was composed of bachelor and master students in ecology and biology with a lot of different backgrounds. The visit was part of their tour of Cambodia, which had one goal, meet different NGOs acting on the environmental field to understand a bit better the overall non governmental action in the country. 
Knowing that, and knowing that one day is really short to make somebody understand about the size of our projects, we did our best to make their day on Koh Seh a good learning experience. 
Their day started with the traditionnal tour of the Island with Mr. Carney, to show them the place, explain them the overall functioning of the island, and basically trying to make them understand our daily life.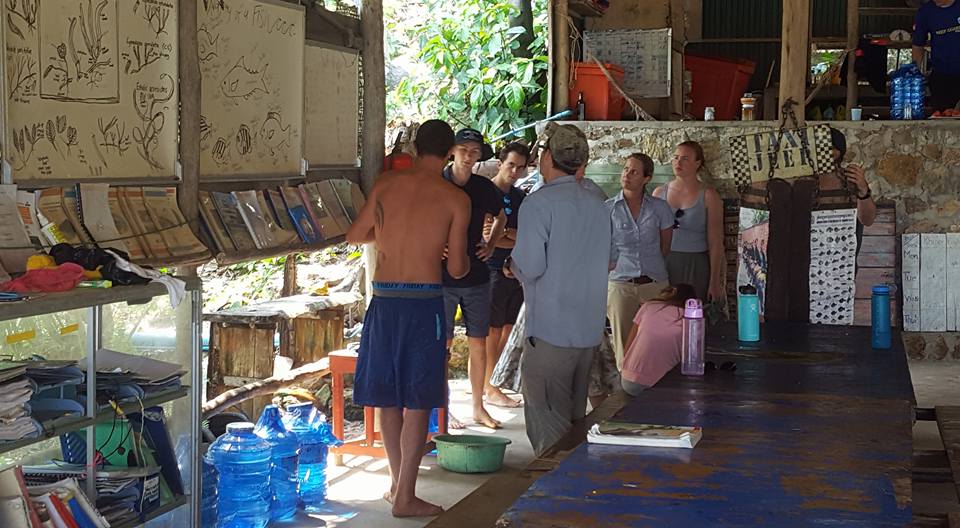 After a small breakfast, Amick gave them our introduction presentation, explaining MCC way of life, our projects, what we are facing everyday, what we achieved so far, and most of all, what we still have to achieve. This is the best way for us to make them understand the size of illegal and destructuve fishing in Kep Archipelago, and the great need of action going with it.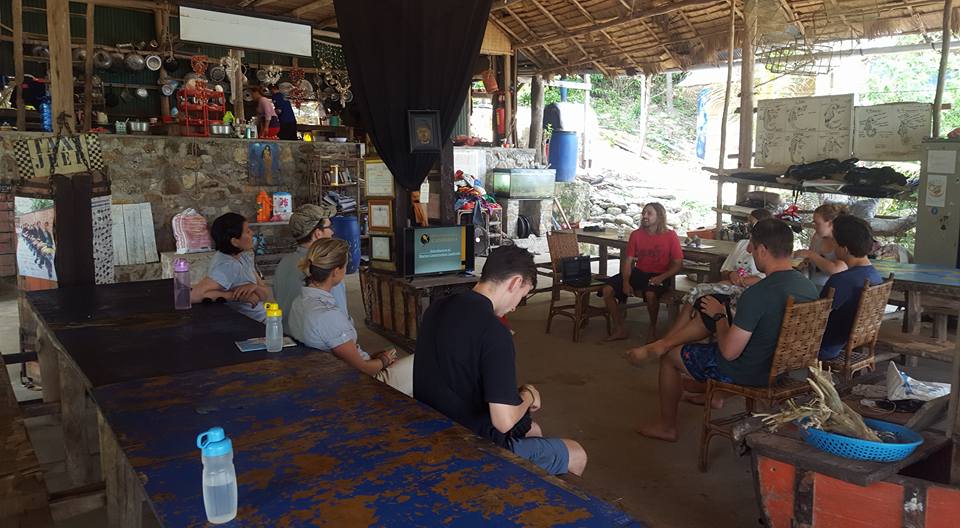 Another big problem that we are facing everyday, is plastic pollution. Koh Seh waked up everyday with more bottles, straws, plastic bags, medical needles, bottle caps on its beaches. Coming on Koh Seh makes you understand the size of the problem, simply because it is something that we are reminded every single day. This is a feeling we are trying to pass to every new comer, espacially people coming for a one-day visit. And this is what we tried to do with these guys. And the easiest way to get a real idea of the size of plastic pollution is to face it directly, cleaning the beach yourself ! Here we go !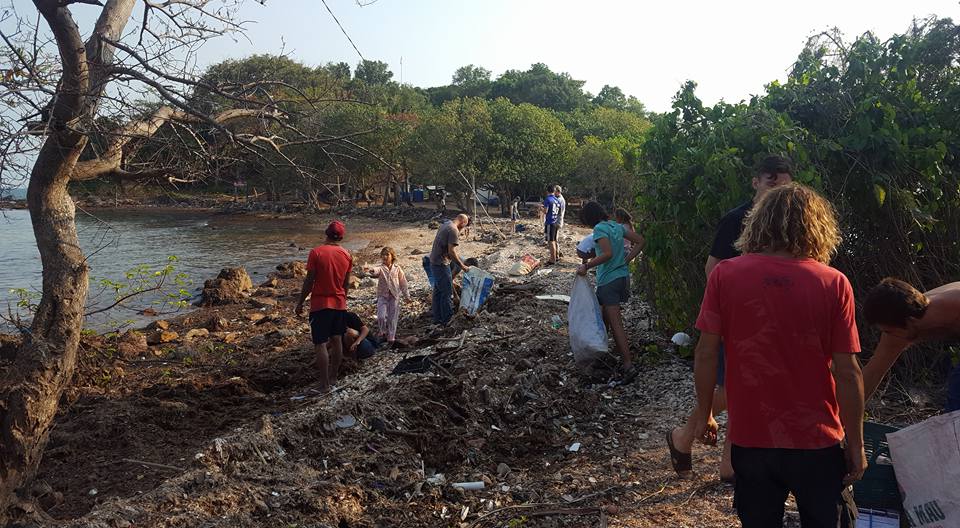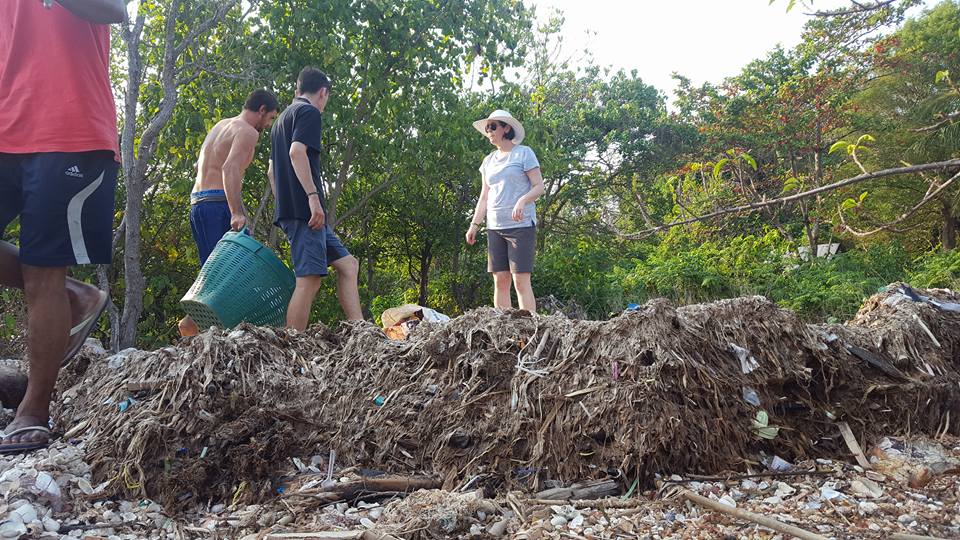 The pictures are speaking for themselves. But everybody tried his best to help and collect anything that he could, which is great. And more important, these guys had the real feeling of having to clean a dirty beach, full of plastic. This is one of the best thing we could have transmit in one day. 
We were more than happy to have a chance like that with these students. Everytime we can transmit what we do, and what we believe in is the best chance for us to make the minds evolve. Thank you so much to took the time to come and visit us, it will always be a pleasure to have you on the Island !