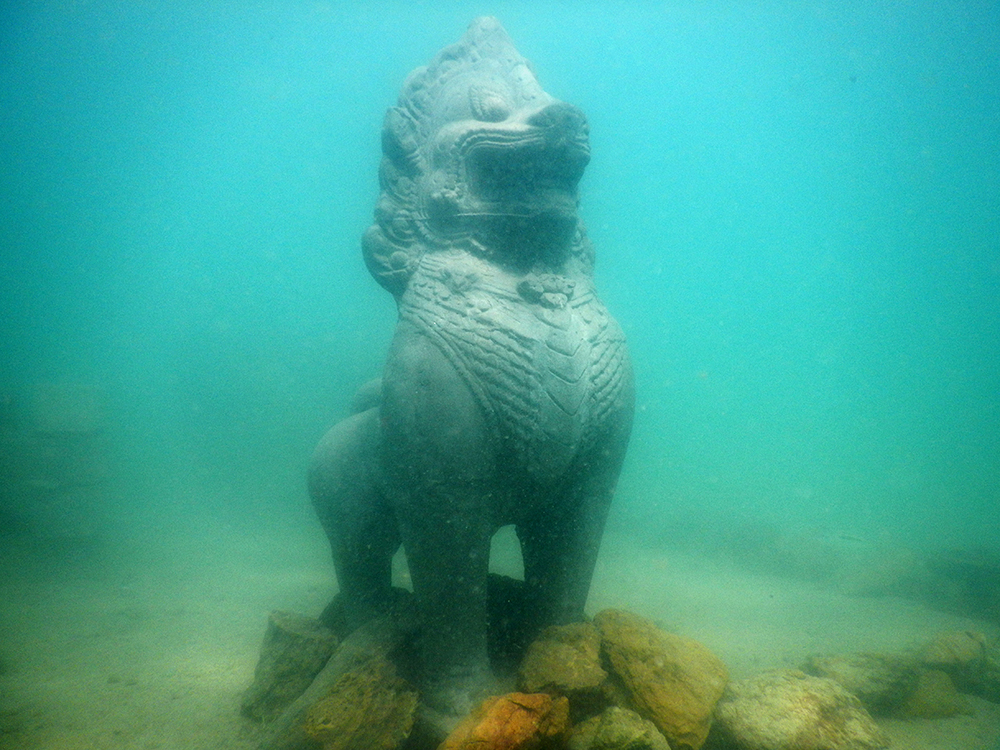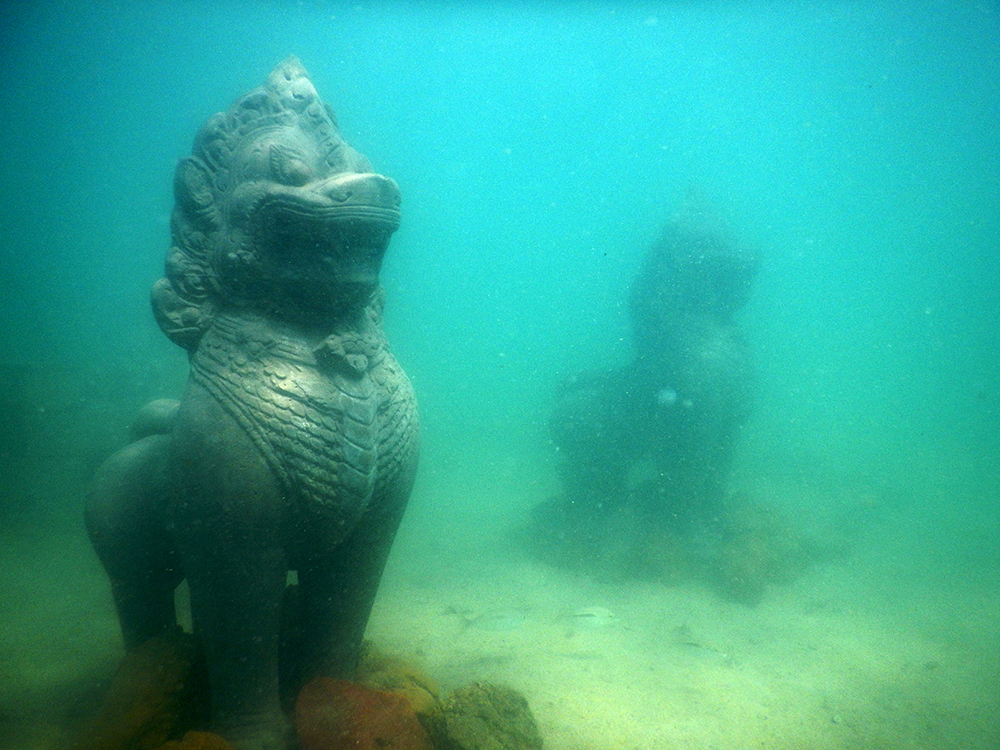 Artificial Reef Team is a group of four senior students majoring Environmental Science at Pannasastra University of Cambodia. We created this project for our BA thesis. The objective of our project is to create, deploy and monitor an artificial reef for improving ecosystems and enhancing marine resources. It is our first project into the marine field. We work together and get support on technical training from Marine Conservation Cambodia (MCC) for 5 months period.
During the first two months, we were training on diving, learning fish, invertebrates and substrate identifications. After that, we studied and chose the site for one week. The aim of the site selection was to find the place where we can get independent data, which will not affect from the natural reef.
We conducted the baseline for three days in one week (3 replicates). At the same time, we built the concrete blocks. We managed to build 10 blocks per day, in total 44 concrete blocks.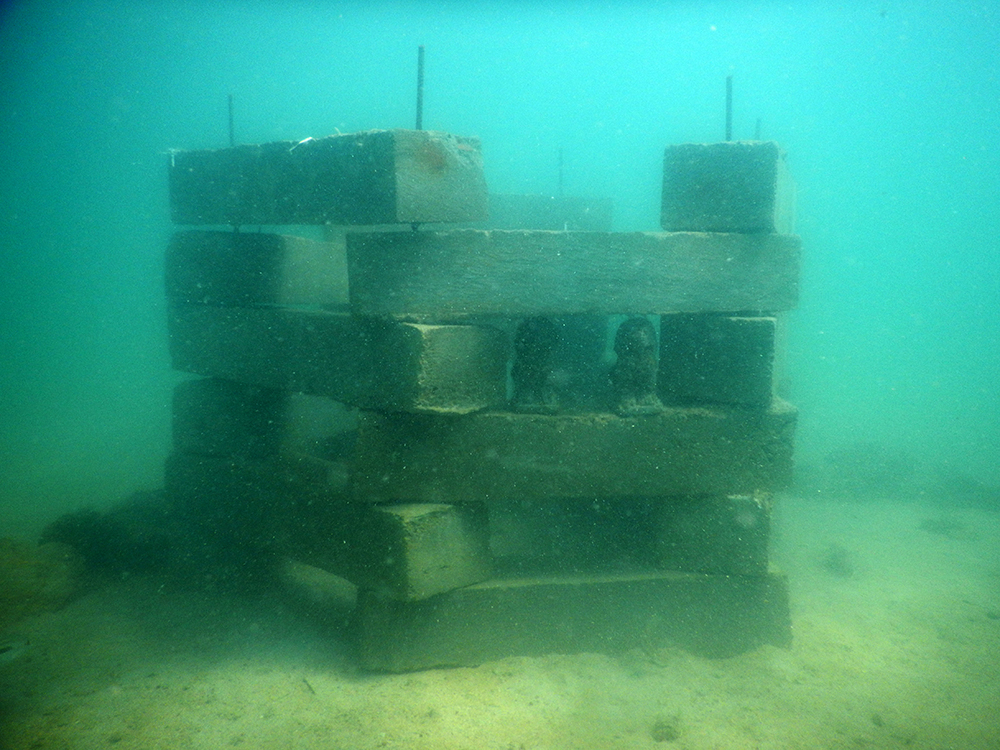 By December 2016, we deployed the blocks and lions successfully. The whole area of our study site is consisted of 2 lion statues, 2 hexagons and 1 square. The reason we chose lion as it represents Khmer culture. Beside those lions, the hexagon and square will give shelter for marine life.
The monitoring survey took around 5 weeks. The three fish species that we picked from the graph found nothing while we conducted baseline survey, but found their number increased after deployed the structures. Those are Java Rabbitfish, Black-spot Snapper and Monogram Monocle Bream.
We chose three species of fish, which were not found when we conducted baseline survey, but their appearance appeared and increased as the structures are deployed. Those are Java Rabbitfish, Black-spot Snapper and Monogram Monocle Bream.