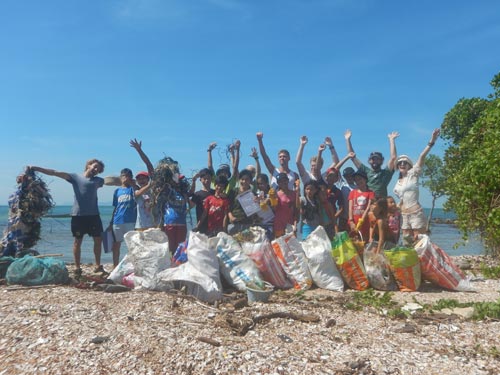 Word has it that the Liger Learning Center was named in honor of Napoleon Dynamite's favorite animal. As devoted fans of the movie, that alone was enough for me to be excited about the arrival of twelve students and three teachers from Liger for a week of firsthand experience with marine conservation. However, soon after they piled off the boat, settled in to their bungalows, and began to explore the little island of Koh Seh, my excitement doubled. Why? Because it was apparent these were exceptional students: exceptionally bright and inquisitive, and exceptionally gracious and polite.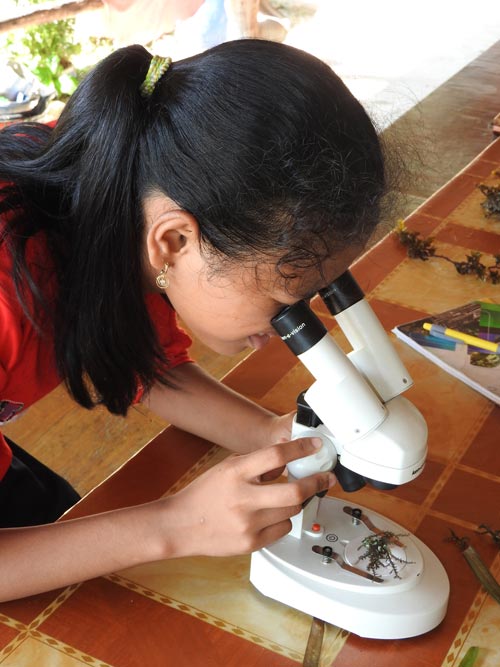 They were eager to learn about all aspects of our marine world such as seahorse and coral reef research and MCC's stand against illegal trawling, but no amount of factual information could compete with the founding of their sensory connection to the sea. For many, it was their first time playing in the gentle waves of the ocean at the end of each day. Only the combination of dinner and dusk could get them out of the water. When they had the opportunity to snorkel over the reef, their eyes lit up and their spirits soared in that particular way that says, "Yep, I'm hooked!"
So many amazing events happened throughout the week: picking up 130 kilos of trash off the beach, flying a drone over the island for an awesome perspective of land meeting sea, student-guided experiments, bunker exploration, dance parties, sunset watching, a campfire, stargazing and spotting bioluminescent plankton.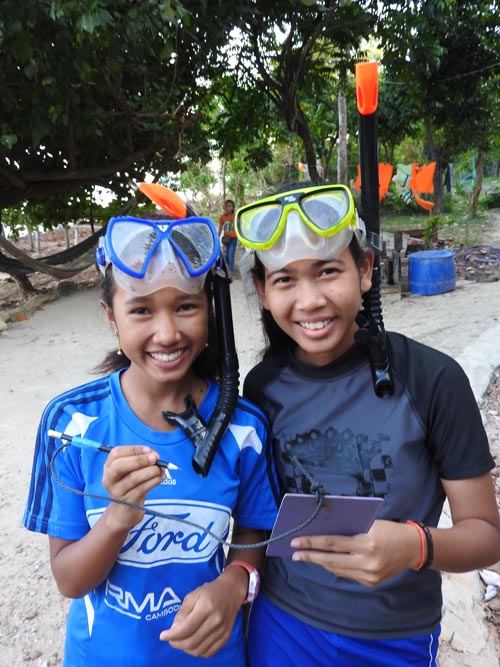 The best part is that this is only the beginning of their experiential education while partnering with MCC. As a project-based school, over the course of the next year Liger students will likely tackle an important aspect of the addressing the local trawling issue: providing a viable alternative livelihood for illegal fishers. Through researching and developing a sustainable algae-based aquaculture market, these inspiring teens have the power to substantially heal Cambodia's biologically rich and diverse coast.
{YouTube}RLDXH0W5ng4{/YouTube}