Its very import if you are doing an academic internship that your time with us should be part of your academic career/future.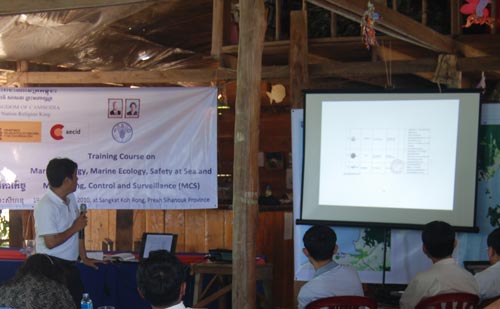 On arrival those participating in the internship/scholarship programs will be introduced to your future instructors and tutors, a tutor will be assigned to you for each of the initial training programs and then once you begin to specialise in your area/s of choice your designated tutor will help guide you through every aspect needed to reach your goal.
We ask all internship students and those who are all ready qualified and beginning their first practical field experience with us, to do a short presentation on their research findings. The presentation will be arranged at the end of your stay with us.
This will assist you in focusing your research and academic activities in order to collate and summarize your preliminary findings efficiently, as well as giving you the important opportunity to practice your communication skills. It gives other interns, volunteers and staff on-site an insight and opportunity to discuss your findings. All the information required for this presentation will be acquired as your develop and progress through our internship program from the start of your stay we encourage you to be creative with your research methods and communication skills, from data collection to people skills and finally on to the presentation of your final report! Its time to use what you have learnt and become a professional in your field of expertise.
In order to continue your academic collaboration with Marine Conservation Cambodia once you return from your internship with us, what you an do to help our work and continue to asset in Cambodia's marine conservation efforts once you return home.
Presentation: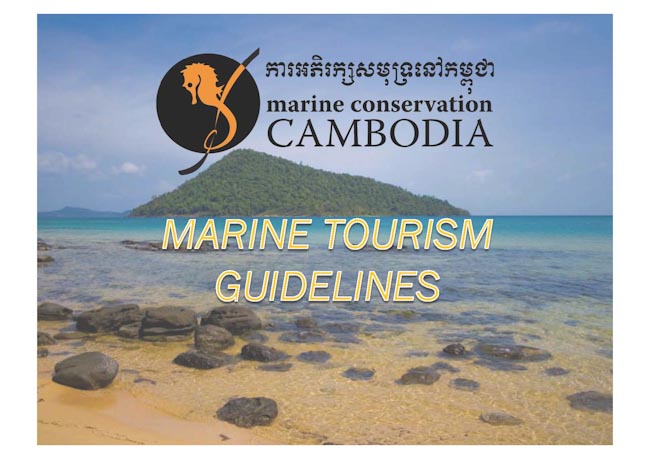 After receiving feedback on your end of internship presentation, you can then use this as preparation for a presentation at your own university or other academic institution. This not only assists in developing your communication skills, it relays the findings of your time in Cambodia to your peers and displays your commitment and research skills, this in turn helps us to reach a wider audience and gather attention to Cambodia's needs from more than just the local scientific community, this has the potential to attract more interest and make a substantial difference to our work saving Cambodia's unique and diverse marine habitats.
Written Report of your findings: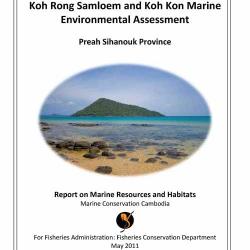 If your work is of outstanding quality and addresses an issue relative to Cambodia's Marine Environments it will be passed on to the Cambodian Department of Fisheries Conservation and if published in their yearly fisheries publication, we will offer you a 1 month free stay back at our project site. (your report will also be published on our website)
Publish your work in a peer-reviewed publication:
If you are able to publish your final report in a peer-reviewed journal, we will offer you the opportunity to return for as long as you need to carry on your research at a heavily discounted cost. We will also assist you in financing your continued research work in Cambodia.
Future work opportunities with Marine Conservation Cambodia.
During your time with us we will be assessing your potential to become a permanent member of our team, if your work is outstanding and directly contributes to the goals of the project we will offer you a full time position within the team and assist you in funding your continued academic work in Cambodia.