This Plan has now been included in the National Fisheries Annual Work Plan for 2017. Hard work does pay off!!!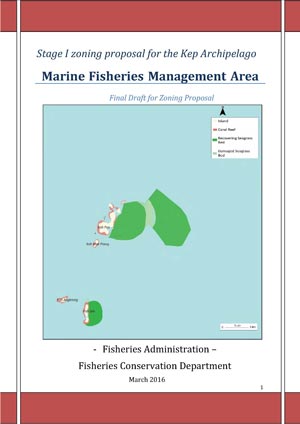 After more than a couple of months of hard work, surveys, compiling existing data, and report writing. The first Marine Fisheries Management Area (MFMA) stage 1 Zoning Plan for Kep is finished, This document has now been submitted, to both National and Local Authorities in the hope that implementation will help to take the pressures of Keps already struggling Marine Habitats and Resources.
A big Thanks to everyone who worked on it, especially big thanks to our two our most wonderful volunteers Chloe Hatton and Brayden Cockerell, who worked day and night to finish the report within the deadline given.